1080p HTC Droid DNA announced, time to watch 1080p videos on smartphone smoothly
Version and HTC have finally taken the wraps off the
HTC Droid DNA
, a new high-end smartphone from HTC that will sports a 1080p display, higher than any smartphone on the market, aims to do battle with the iPhone 5 , Galaxy S III, Nexus 4, and other super phones. Verizon Wireless said on Tuesday that it plans to sell HTC Corp's latest smartphone, the Droid DNA, as its flagship phone for the holiday season while Verizon also sells Samsung and Apple phones at the same time, according to
Reuters
.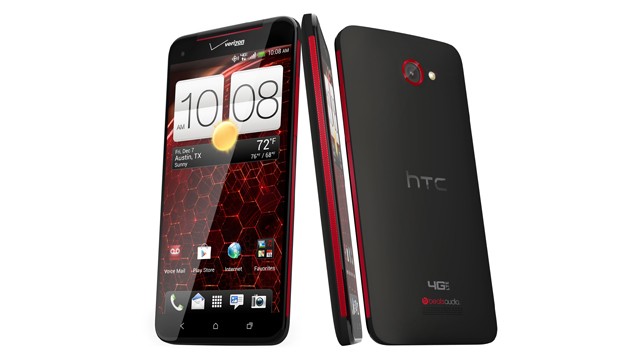 HTC Droid DNA features a 5-inch Super LCD3 display with a resolution of
1920x1080 (or 1080p)
, giving it an incredible 440 pixels per inch — far better than any of the other smartphones on the market and even better than Nokia Lumia 920's 4.5-inch PureMotion HD+ display, which have a 1280x768 pixel resolution. Naturally it's covered in Gorilla Glass as well, You don't have to worry about that big screen getting scratched or cracked.
Other Specs:
Processor and Memory:
Quad-core 1.5-gigahertz processor, 2GB of RAM; 16GB, Not feature a microSD card slot for external storage
Camera:
Rear cameras: 8 megapixels with a fast F/2.0 lens and modern backside-illuminated sensor ,2.1MP front-facing camera
Connectivity:
Verizon's 4G LTE network, the DNA will support Bluetooth 4.0, Wi-Fi a, b, g, n and n 5 GHz, as well as DLNA, NFC and MHL.
Software:
Runs Android 4.1 with HTC's Sense 4+ extensions, Beats Audio
Then Let's review the companies which have actual already announced 1080p phones. The HTC J Butterfly respectively for Japan and the lesser known Oppo Find 5 respectively for china are both 5-inch smartphone with 1080p screens. Then there's Sharp's Aquos SH930W with the same screen, which will be out in Russia very soon. HTC Droid DNA is the first smartphone to boast a 1080p screen to be launched in the USA. It is obviously that the war of 1080p smartphones is heat up.
However, for those who love watch videos on protable device, the fact is that we put 1080p videos to smartphone only to find it plays in slow motion and with much noise. Now let's come back to the HTC Droid DNA, for its large screen and higher screen pixel density, it means that HTC Droid DNA would be better for you to
watch 1080P HD Movies
than any other smartphone. That is to say, you can enjoy 1080p videos on the phone while most of high-end smartphones on the market now support for 720p video playback.
So if you are a YouTube lover, now all of you can download HD Movies from the website, like The Hunger Games or
James Bond Skyfall Official Trailer
to play in smoothly motion on the smartphone. It is simple to do that, all you need is a HD
Free Powerful YouTube Downloader
or download and save YouTube videos directly from http://keepvid.com/. Or if you like to watch YouTube videos online, you can download the official
YouTube app
from Google's App Store.
The HTC Droid DNA will be available exclusively from Verizon Wireless, who is taking pre-orders starting today, and customers will be able to pick up the new Droid DNA on November 21 for $199 with a two-year contract.