Simple Ways to improve your Windows Phone 8 Battery Life
Obviously, most of people nowadays own either an android or an iOS smartphone in their pockets. Today,
Windows Phone 8
, the latest and greatest mobile operating system from Microsoft joins in the war. Now several different Windows Phone 8 models like Nokia Lumia 920 and 820, HTC Windows phone 8X gradually go on sale in store.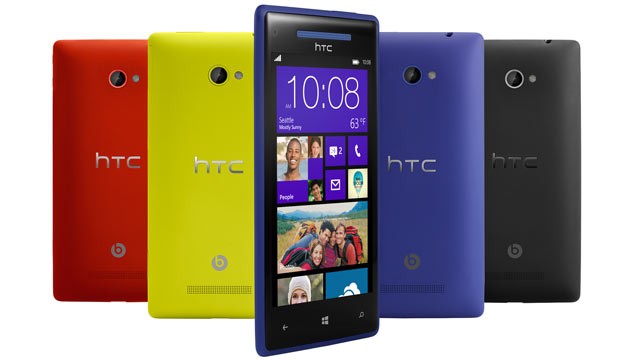 For most of us, we use the phone to watch videos, play funny games, and chat with friends, definitely powerful and useful for us. But all of them fail in giving a long battery life, which let us feel down.
So here I collected some information on how to extend the battery life of your Windows Phone 8 as a result now there are so many information about how to improve your iPhone or android device battery life in life.
What should you do when Power Down
When your battery is running low, Windows Phone 8 has a special trick to help prevent total power loss. Just go to Settings and turn on the Battery Saver option. Doing so tells the OS not to run any apps in the background or sync email automatically. You'll still be able to make and receive calls and texts, but everything else will require manual syncing (opening up the app and choosing to sync). You can choose for Battery Saver mode to kick in only when your battery is actually low, or keep it on at all times. A little heart over the battery icon tells you when the phone is in Battery Saver mode.
Close Wi-Fi,Bluetooth and GPS/Location:
All of them will drain your battery very quickly, soTurn them off if you're not using the phone.
Dim screen brightness:
The brighter your screen, the faster you'll eat up battery life. So dim your screen if you want make your battery last longer.
Turn off push email:
If you have an email account on your device, think about whether you need emails pushed to it, or if you could change the settings to look for emails when you open the account.
Windows Mobile - Settings in emails account > Synchronisation settings > Download new content
Set your phone in Airplane mode:
If you don't want to completely shut off your phone, switch to airplane mode to shut off all of the radios, and switch back out of airplane mode only when you need to make a call or send a text message.
Close unnecessary apps:
A lot of applications continue to run in the background or get their own push notifications. Close these applications to ensure that your phone isn't still pinging the network without your knowledge.
Charge backups:
Carry a fully charged spare battery and also buy a portable phone charger around 10,000mah and it will charge your phone in no time.
Use

Battery Level for WP8

Apps to help you
Developed by Alex Golesh, it is such a simple app which provides "missing feature" of Windows Phone 8 - the battery level percentage on the main screen and the lock screen. You can just pin the app to see Live Tile with battery status and remaining charge percentage on Windows Phone 8 main screen and lock screen.
The app is completely free.
Once there have more battery Saver Apps update in Windows phone 8 app store,I will offer to you in time.
Other Tips
You should turn off the screen display immediately when finished with tasks, just hit the power button quickly to turn off the display for battery saving.